Product description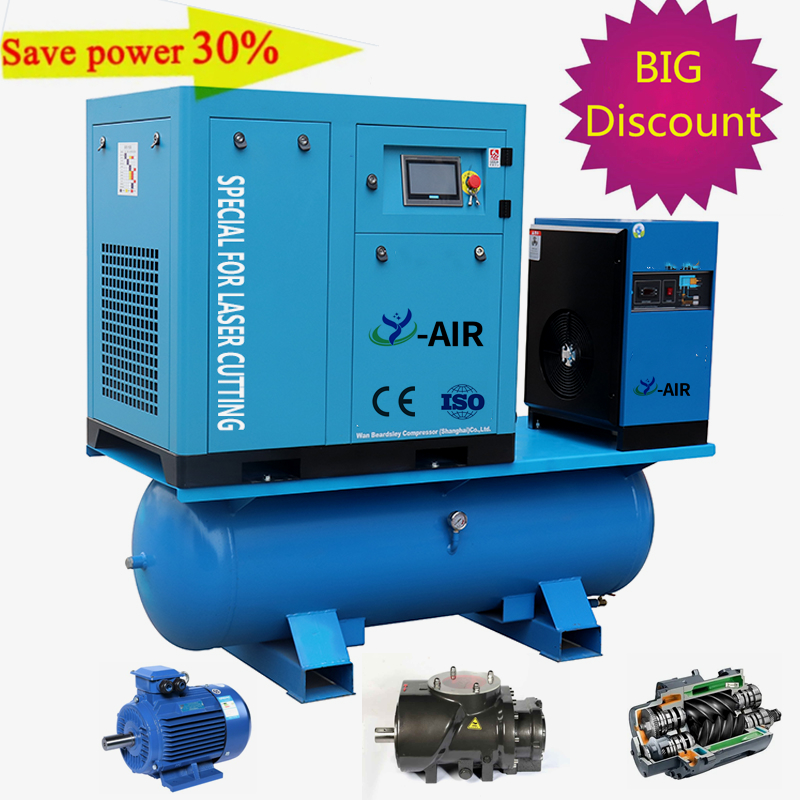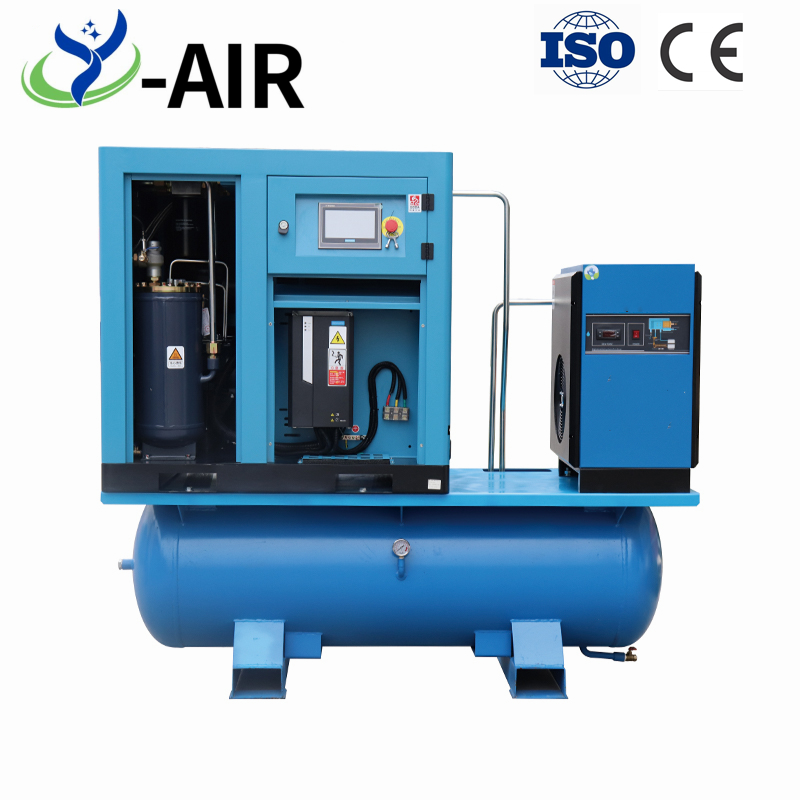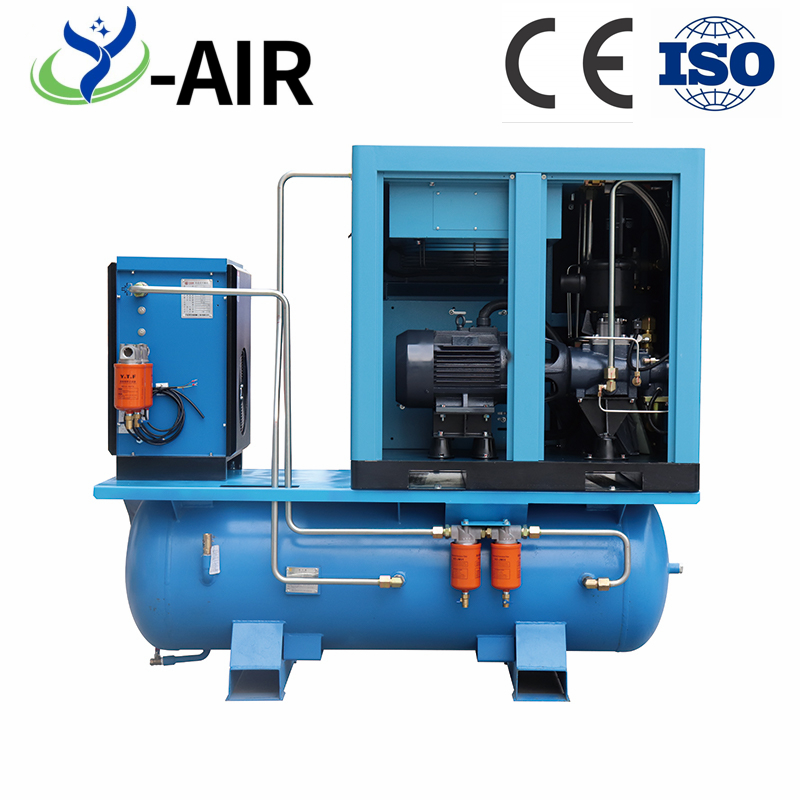 Brief Introduction:
Air end: Germany Technology. 30 years designed lifetime.
Motor: 100% rare earth permanent magnet motor.
Inverter: Chinese No. 1 inverter can save 30% energy.
Warranty: 5 years for the air end, and 2 years for the whole compressor.
Delivery time: 7-15 days.
After-sales service:we have our professional after-sales technician to instruct the installation of the whole screw air compressor.
Certificate: CE/SGS/ISO9001/ASME
We offer free pipe and valves for installation and installation diagram
Advantages
1. Air end of screw air compressor
The air end is with state-of-the art screw element and 4 -6 SKF bearings to make sure it plenty of air output and longer lifetime.
2.Electric Motor of the air compressor
Name brand qualified IP55 / 54 ,F insulation, IE3 , IE4 motor , high efficiency and energy saving.
3. Intake valve of the screw air compressor
High efficiency intake valve protects the compressor components by removing 99% dirty particles down to 3 microns.
4. Oil Air separator
High efficiency separating for oil and air and low oil content in the compressed air.
5. Touch Screen Controller.
6. High efficient Centrifugal fan can give best cooling for screw compressor.
7.Dust proof mesh to protect electrical control system
Product Details

Main technical parameters
Model
Air Flow (m³/min)
Motor Power
Noise
Tank Volume
Outlet Diameter
Dimension
Weight
7bar
8bar
10bar
13bar
kw
dB
L
inch
W*D*H (mm)
kg
YC-7.5A
1.0
0.8
0.5
0.4
5.5
65
300
G3/4''
1650*730*1530
655
YC-10A
1.1
1.0
0.85
0.7
7.5
65
300
G3/4''
1650*730*1530
680
YC-15A
1.8
1.65
1.5
1.3
11
65
500
G1''
1955*800*1800
785
YC-20A
2.4
2.2
2.1
1.8
15
68
500
G1''
1955*800*1800
810
YC-25A
3.1
3.0
2.7
2.3
18.5
68
500
G1''
1960*1070*2012
910
YC-30A
3.8
3.6
3.2
2.5
22
68
500
G11/2''
1960*1070*2012
930
Remarks:
1. working ambinent temperature: -5℃-45℃;
2. exhausting air temperature ≤ working ambinent temperature +10℃-15℃;
3. starting mode: Y-△;
4. exhausting oil content: <3ppm;
5.certificate: CE/ISO9001/TUV/ASME
6. voltage: 380V/220V/230V/400V/440V/415V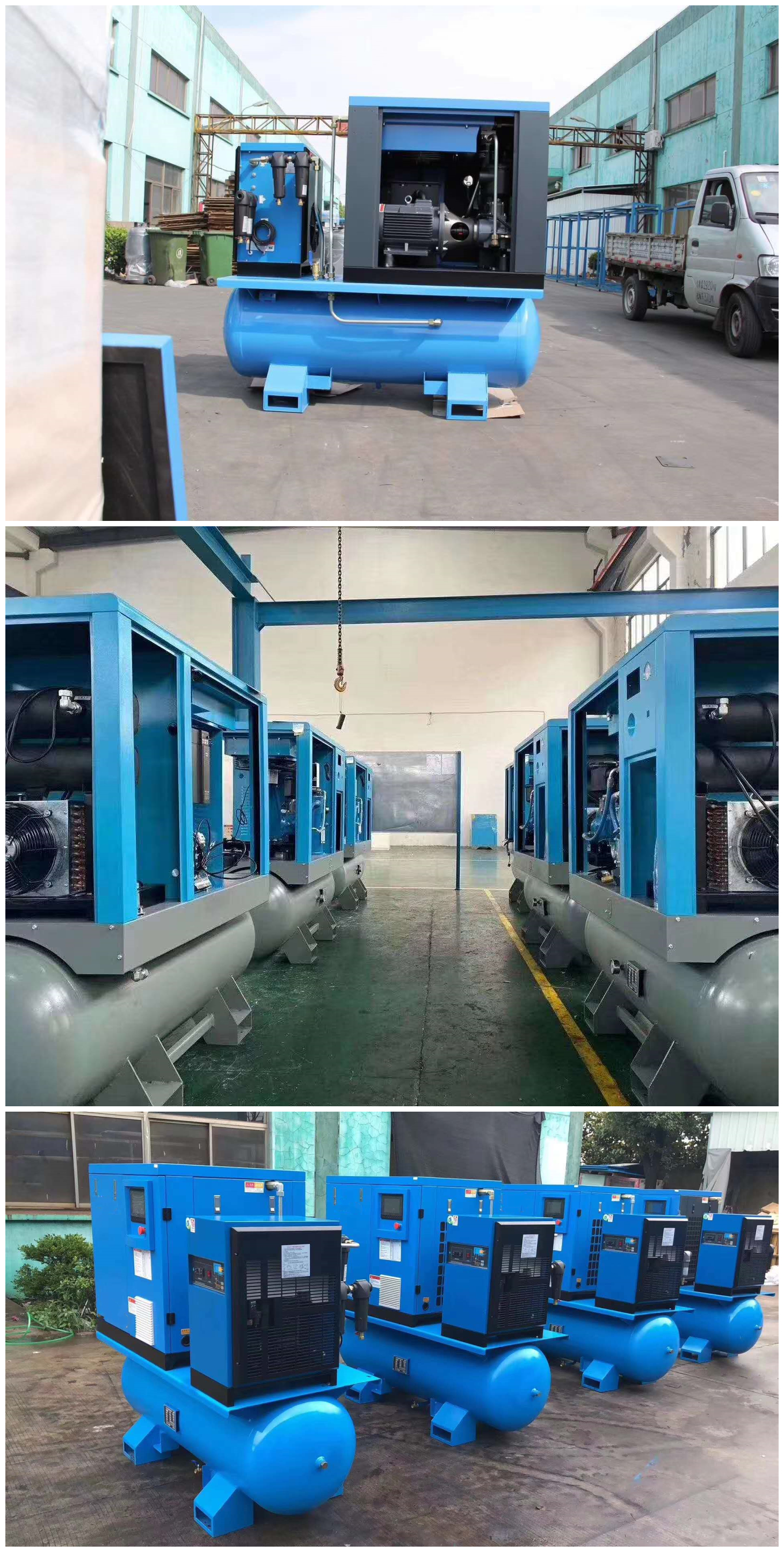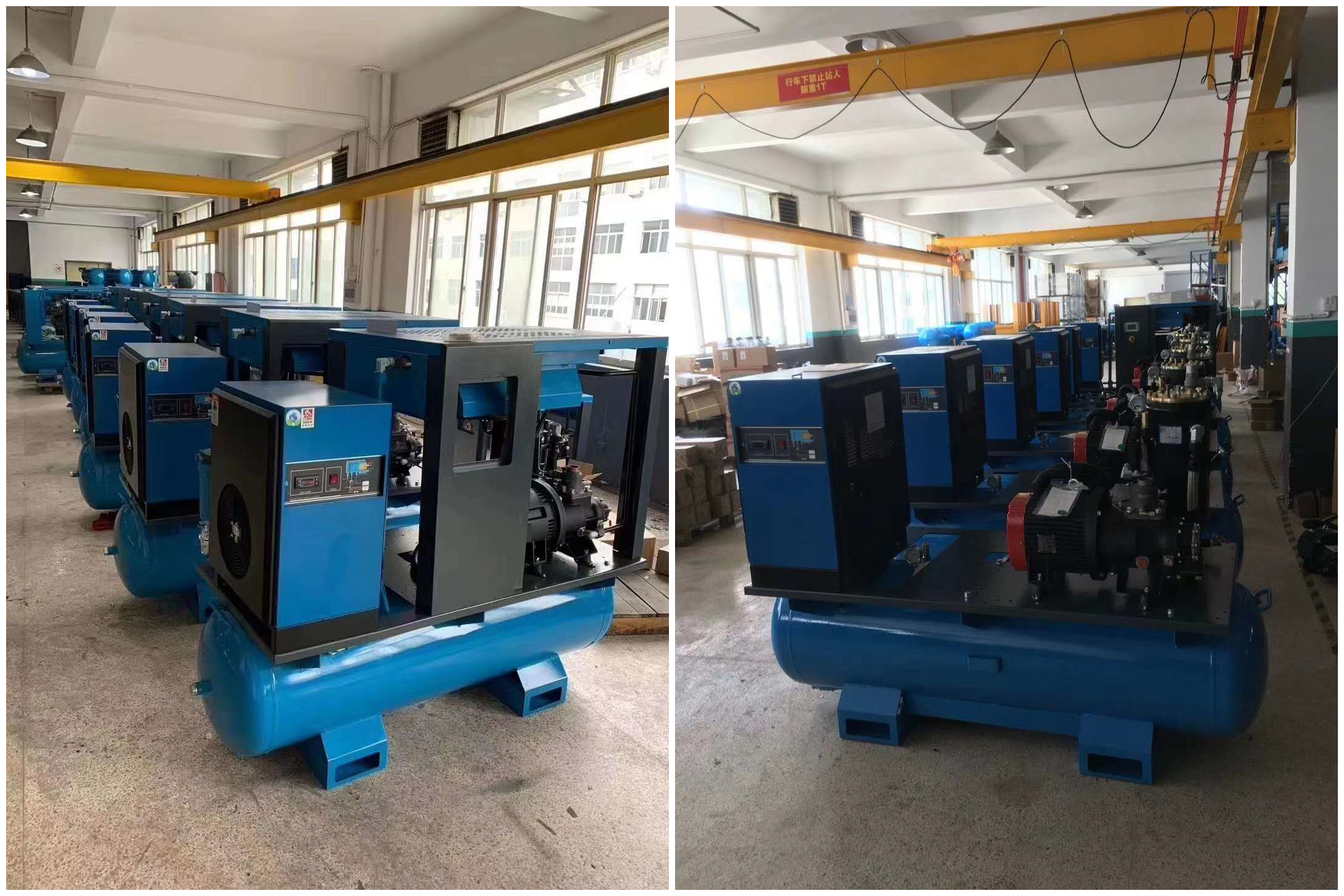 Certificate