About us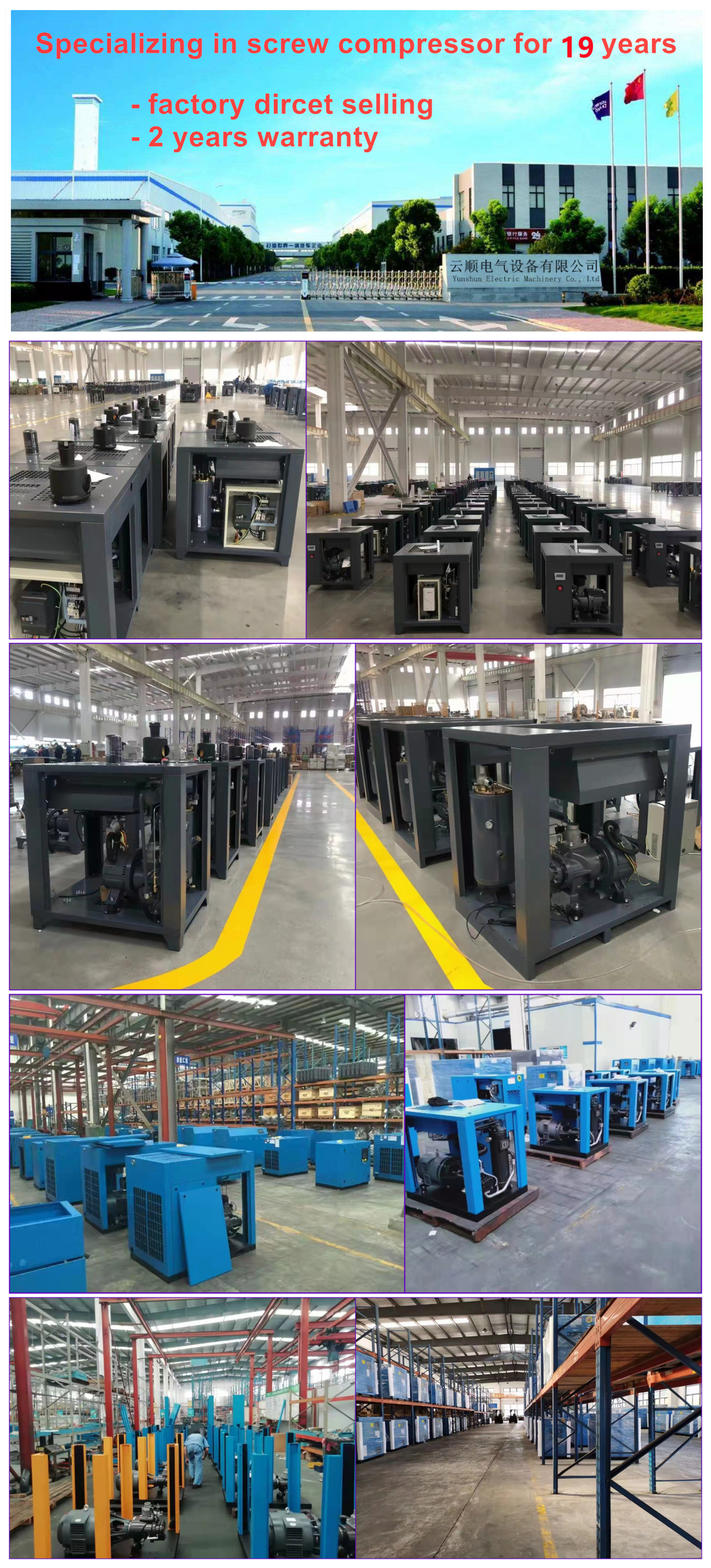 Yunshun Electric Machinery Co.,Ltd located in Guangdong, is a company specializing in developing, manufacturing and selling air compressor since 2001. The main product is screw air compressor and air dryer, air tank and filters as the accessory products. Now we develop the following series: belt-driven screw air compressor, direct-driven screw air compressor, variable frequency (VSD) screw air compressor, permanent magnet variable frequency (PM VSD)screw air compressor and oil free screw air compressor.
Our products have been widely used in package, textile, construction, chemical, electronics, machinery manufacturing, steel, printing, car-repairing, food, pharmacy industries and ect. We already sold our screw air compressor to 68 countries in the world, and received high and good comments from the clients. Adhering to the business philosophy "based on products by creating the high quality with craftsman spirits" and customer-service tenet "integrity, efficiency and professional", we strive to create the best"energy-saving, environmental friendly and high quality" air compressor for our clients.
Brief introduction of factory:
1. We have been engaged in r & D, production and sales of air compressors for 19 years;
2. Our air compressor products through CE,SGS,ISO certification, with more than 20 invention patents;
3. Our products are exported to 132 countries and regions around the world;
4. Our air compressor provides a 5-year warranty.
If you have specific parameters and requirements for our Rotary Screw Type Air Compressor, customization is available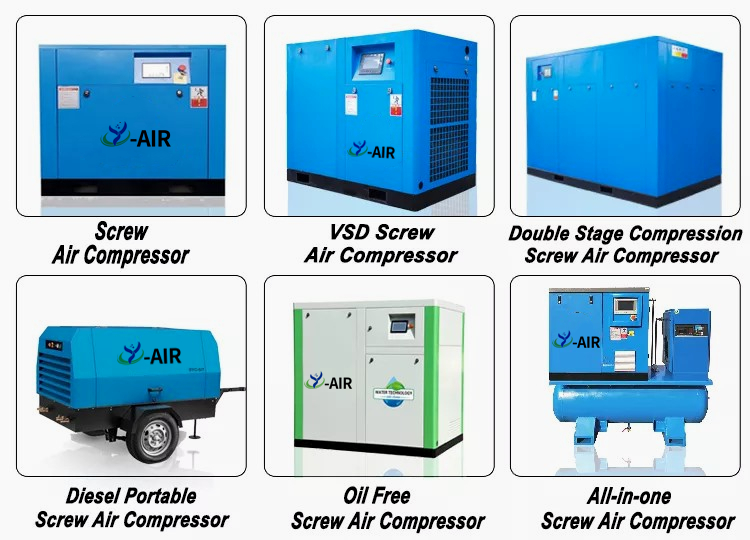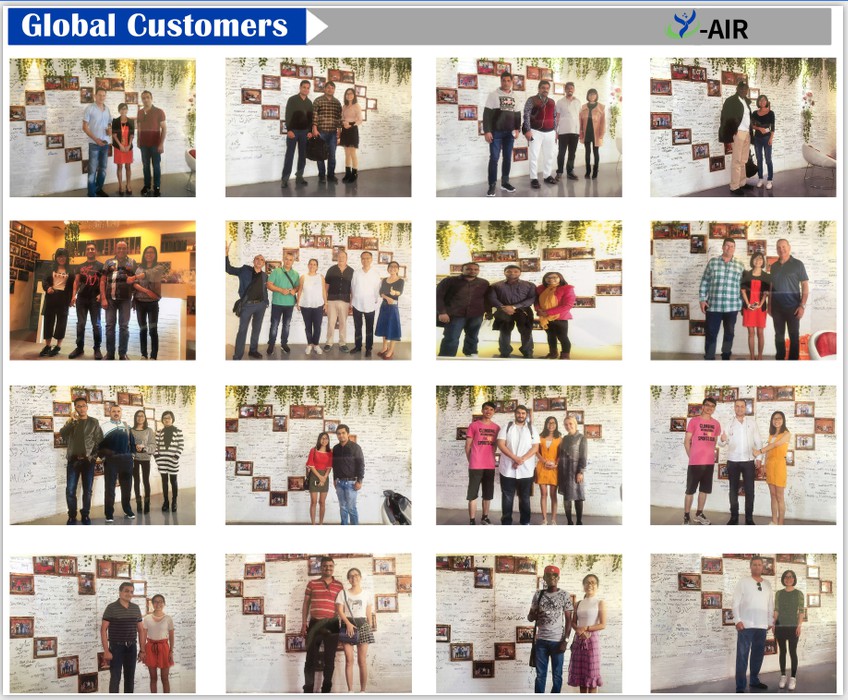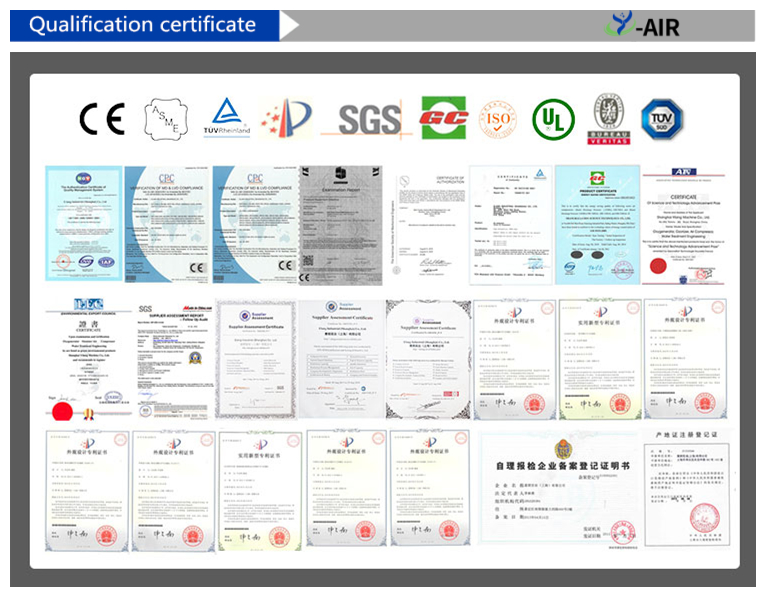 Our Certificates:
1. CE;
2. SGS;
3. ISO9001;
4. 20 patents for screw compressor.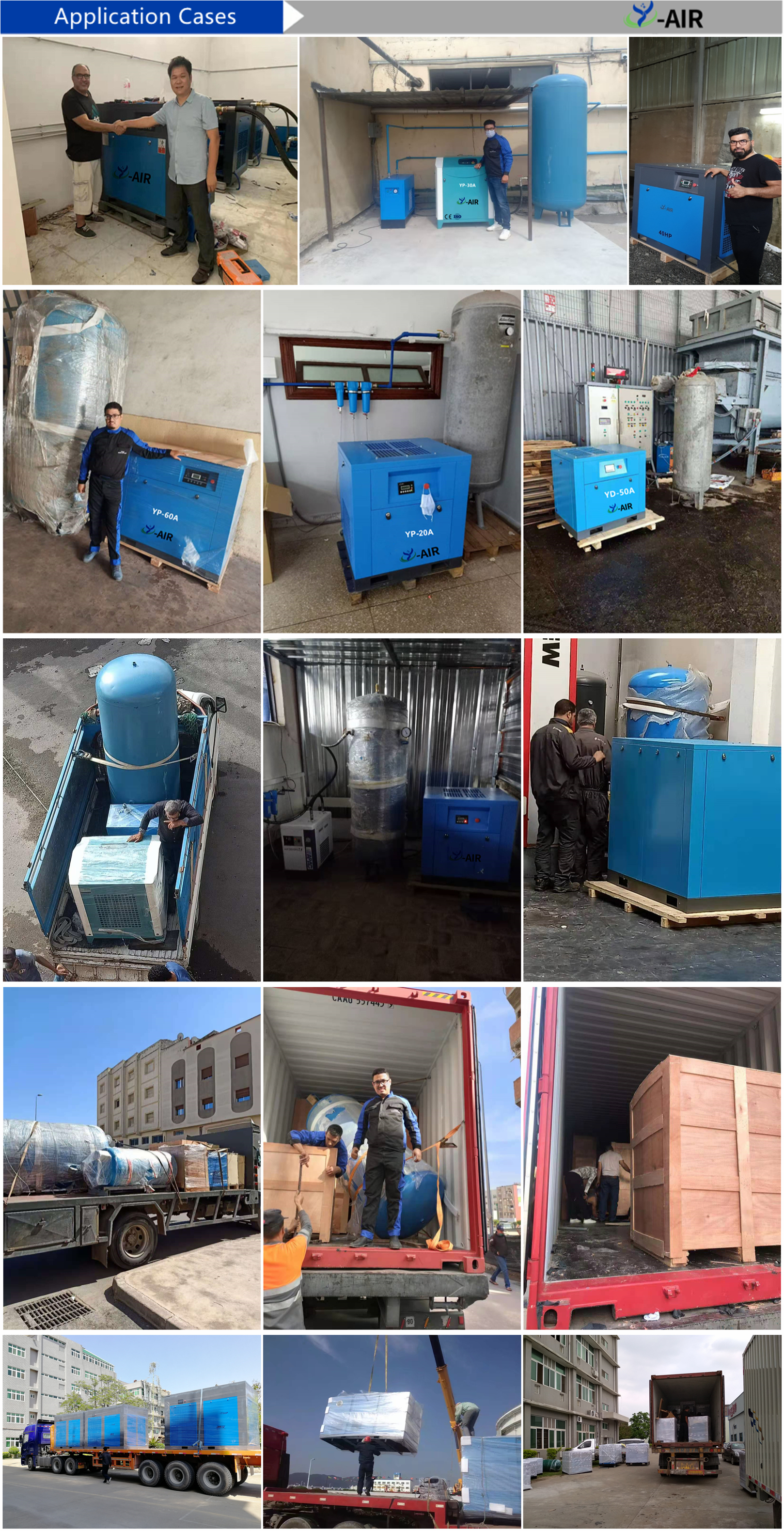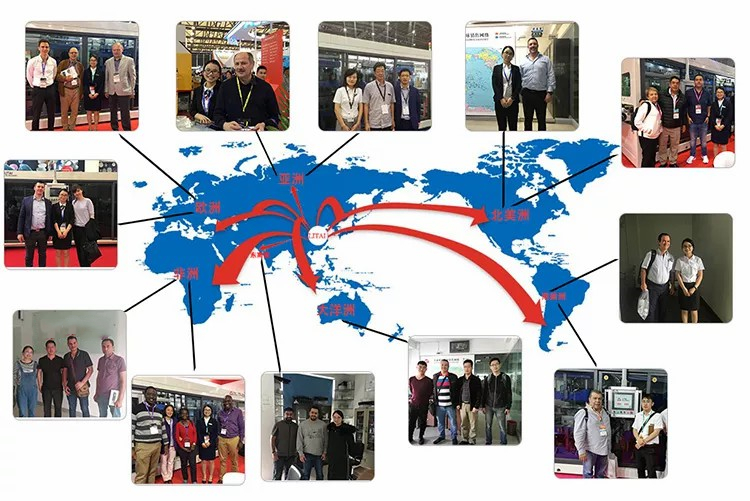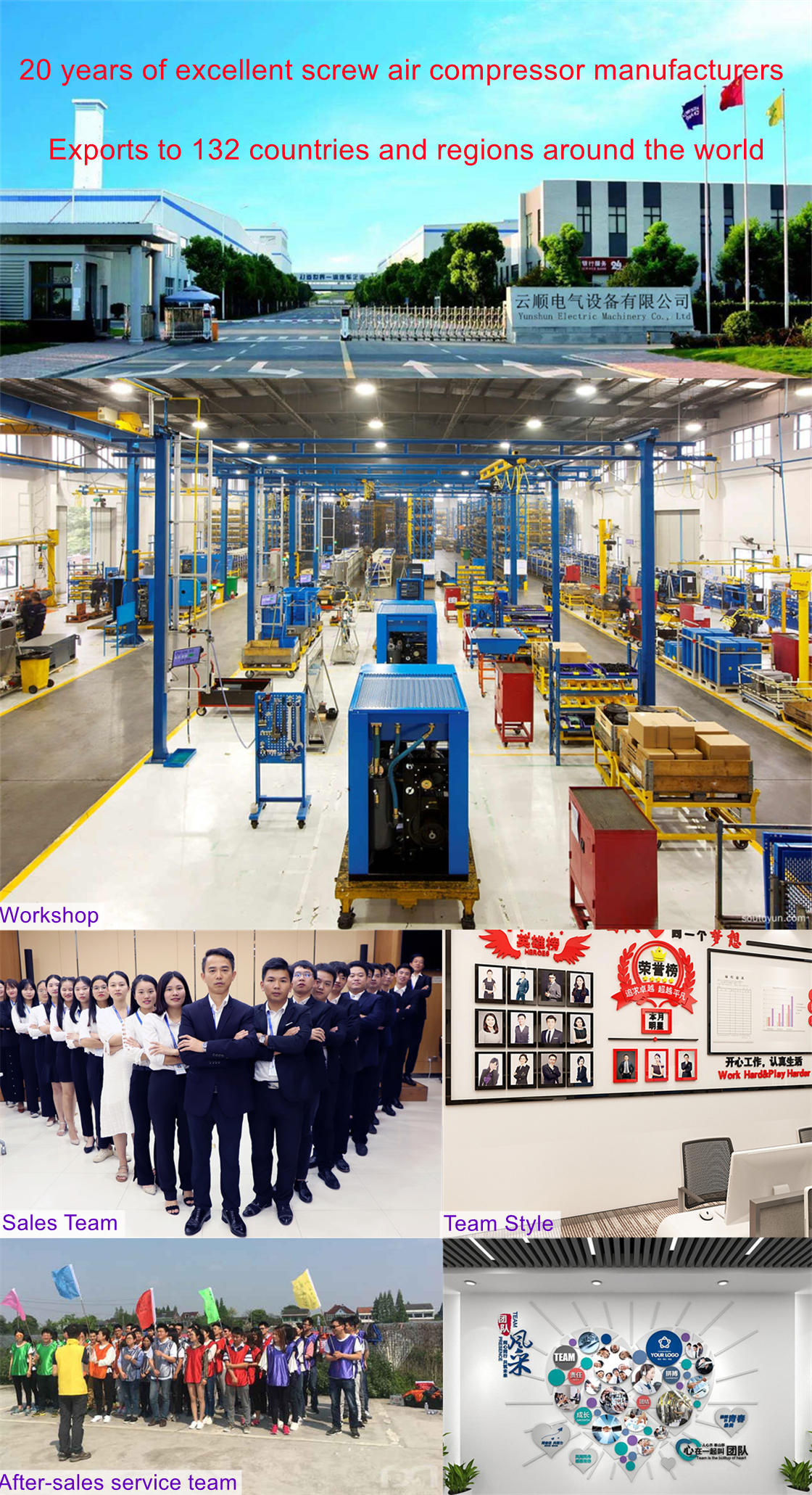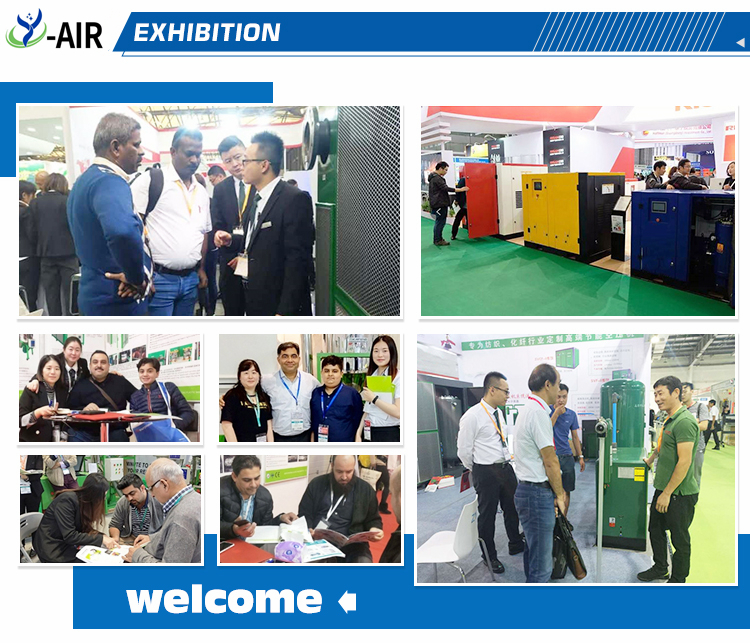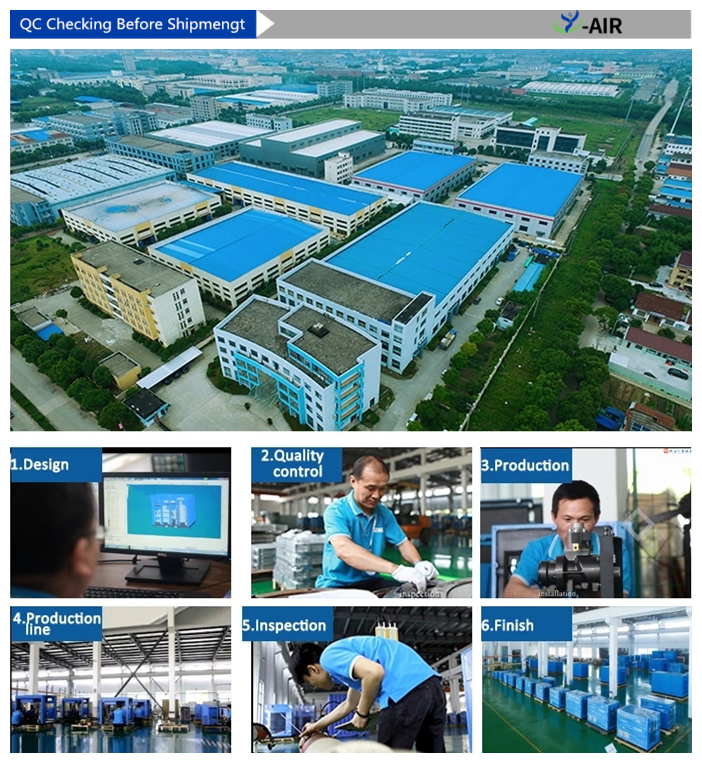 Factory Quality Control Process
1.Installation inspection of the whole screw air compressor: check and confirm the whole machine according to the operation instructions and quality control standards. Main inspection items:
A . Confirm the nose and motor nameplates;
B . Check whether there is oil leakage in the pipeline and oil circuit of the air compressor; C . the screw air compressor machine screw locking inspection..
2. Rotary screw type air compressor factory test machine, heat engine: test whether the air compressor operation parameters meet the requirements of customers, including voltage, current, working pressure, exhaust volume, etc.screw Air compressor factory before 48 hours of thermal test, stability confirmation.
3. 24 hours online after-sales service, one-to-one online guidance installation, debugging, troubleshooting.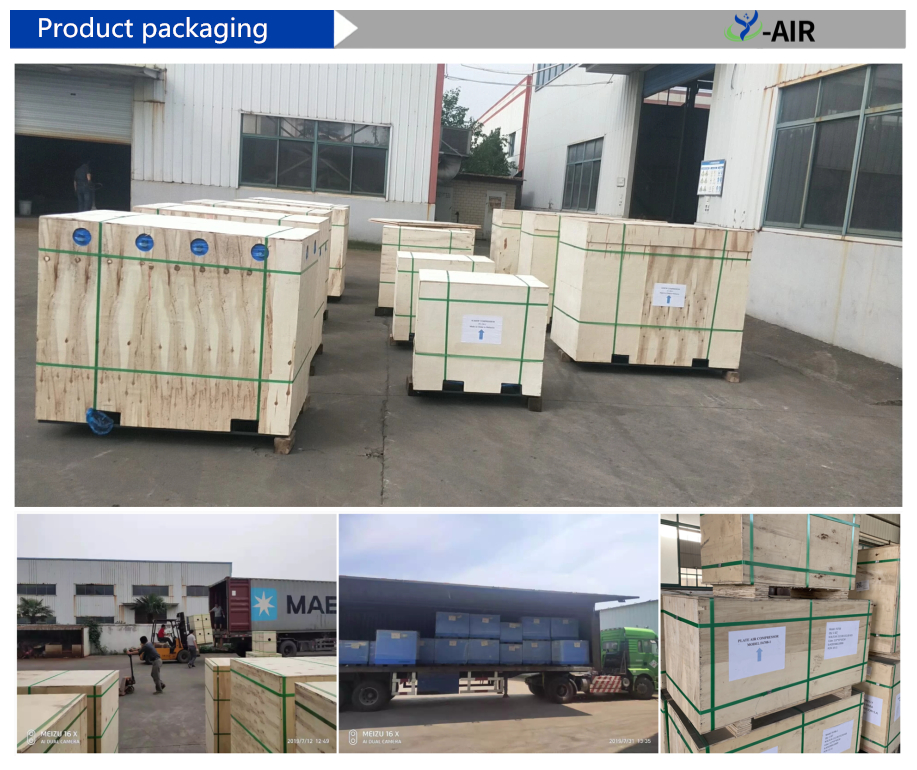 Rotary Screw type air compressor packaging process
1. Screw air compressor packaging is divided into three layers from inside to outside:
1) The first layer of protection: spray paint on the surface of the machine to protect the surface of the machine. The fouling pull film is wrapped around the surface of the machine to protect the surface of the paint.
2) The second layer of protection: anti-collision protection of the machine. On the basis of lacquer protection, anti-collision buffer cotton is used to protect the machine against collision.
3) The third layer of protection: the case adopts the overall packaging of the non-fumigation wooden case to protect the machine during transportation.