For non-stop compression in the heaviest applications, you need a rotary screw air compressor. To help you pick one, we put together the Best Rotary Screw Air Compressors based on our best-selling, highest-rated models with expert recommendations to ensure you get the perfect type for your needs.
If you're not sure what kind of rotary screw air compressor you need, check out our Rotary Screw Air Compressor Buyer's Guide to get started and come back to the list for an expert recommendation.
Best Rotary Screw Air Compressors List



You can scroll through the full recommended list of rotary screw air compressors below, or simply click on the one you want to see right away.
#1. Y-Air 10-HP
Y-Air 10-HP 7.5kw 80-Gallon Rotary Screw Air Compressor (230V 3-Phase 150PSI)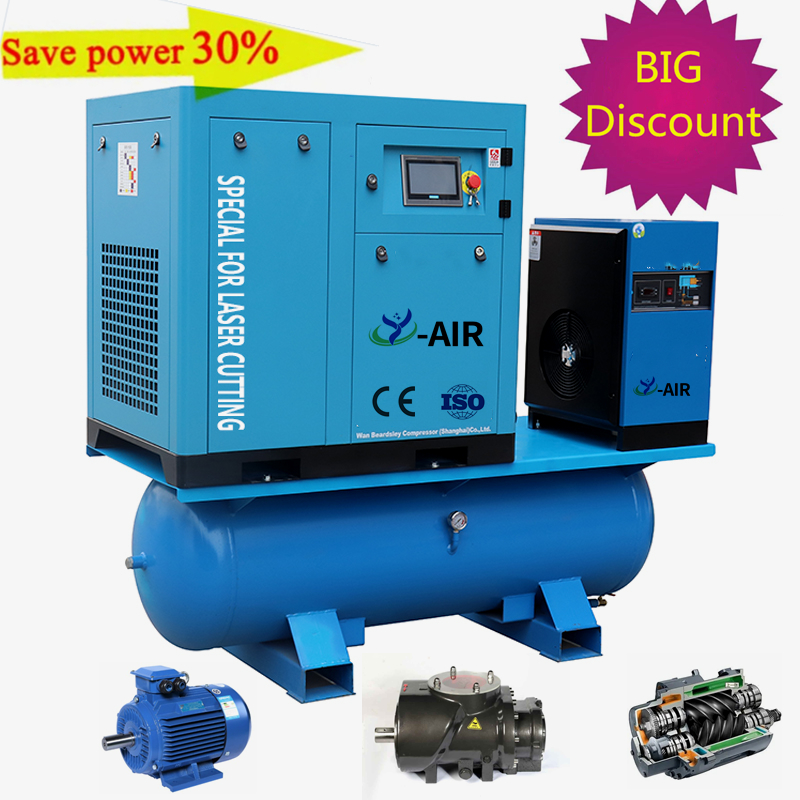 Expert Review
Y-Air 10HP 80-Gallon Rotary Screw features 100% continuous duty, ultra-quiet operation. Due to it being energy efficient you are receiving more air for less horsepower, reducing yearly energy costs and making this unit ideal for demanding applications. It's whisper quiet operation allows for installation closer to point-of-use and sound levels as low as 68 dBa. Ingersoll Rand's compact footprint design frees valuable floor space and reduces installation costs. Requires fewer connections which will eliminate leaks and pressure drops, maximizing reliability. With its built in high-efficiency filter, this unit will produce clean air to run tools and equipment long term.
Energy Efficient
More air for less horsepower reducing yearly energy cost
Smart Energy Controls
Eliminates running unloaded by cycling the compressor on/off
Whisper Quiet Operation
Allows for installation closer to point-of-use
Sound levels as low as 68dBa
Compact Footprint Design
Frees up valuable floor space and reduces install costs
Fewer Connections
Eliminates leaks and pressure drops maximizing reliability
#2. Y-Air 15-HP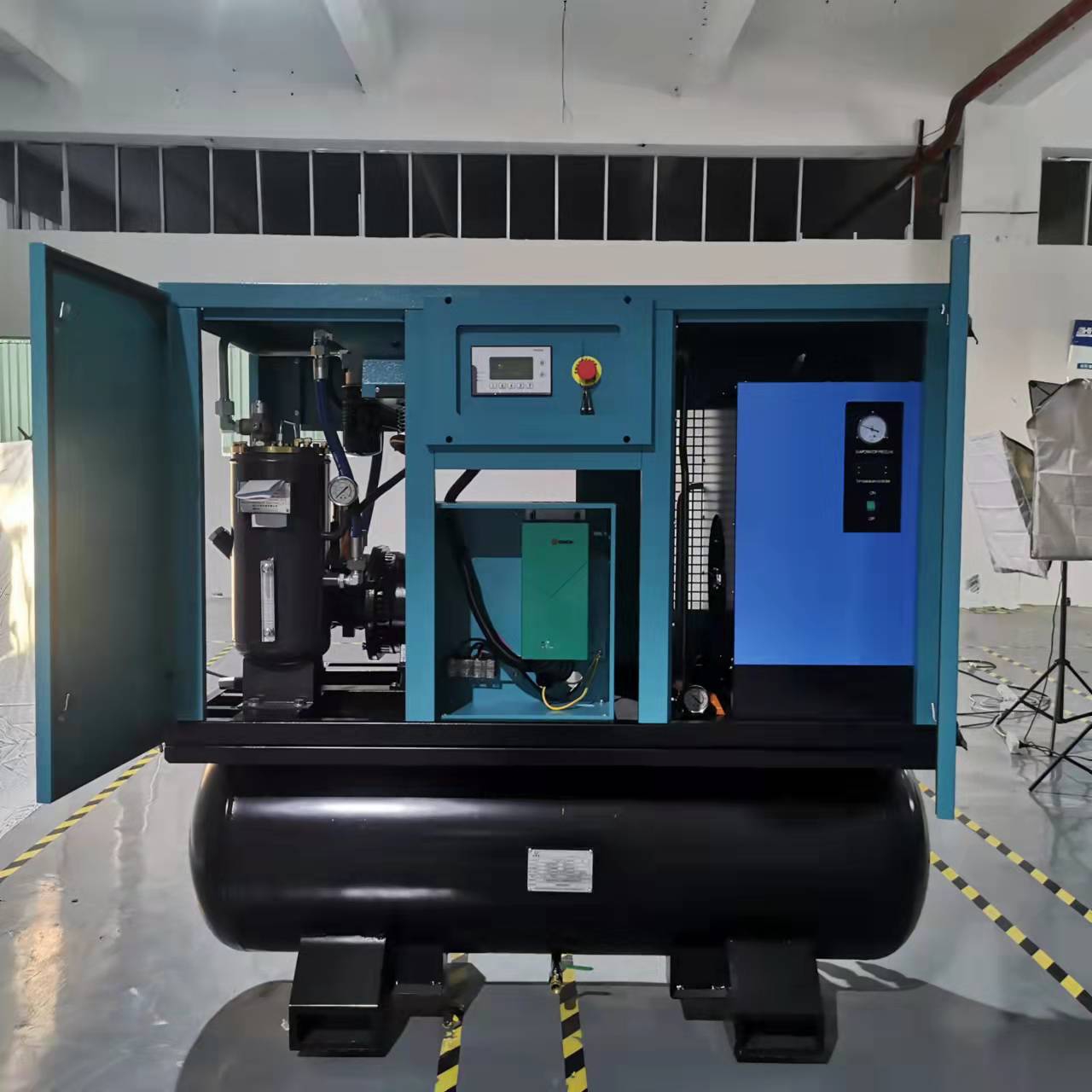 Advantages:
Latest Generation Oil-Injected G Series
Ideal for small to medium businesses; quiet 67 dBA performance doesn't require separate compressor space
Operates at ambient temperatures up to 115°F (46°C); top discharge lets it fit in small spaces against a wall or corner
Full Featured Package With Built-In Refrigerant Dryer
Cools the compressed air & removes moisture, preventing rust damage to piping & tools
Advanced BASE Electronic Controller
Icon based, easy to understand display for pressure settings, temperature readings, service warnings, & running hours
Increases free air delivery by up to 3% compared to previous models
IP55 (TEFC) Motor
Meets or exceeds IEEE & NEMA premium efficiency standards with greased-for-life bearings