Product description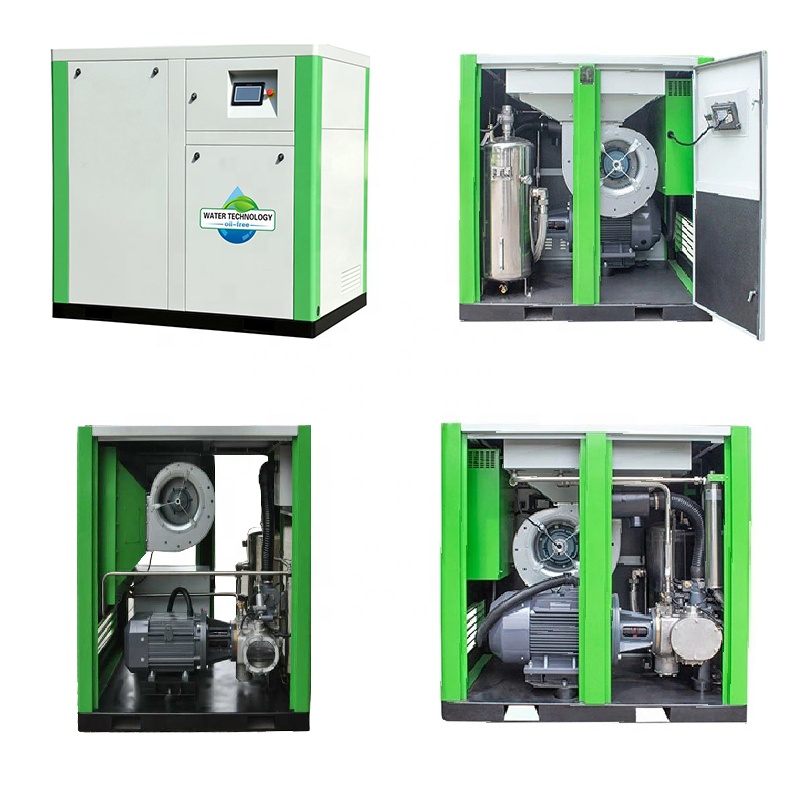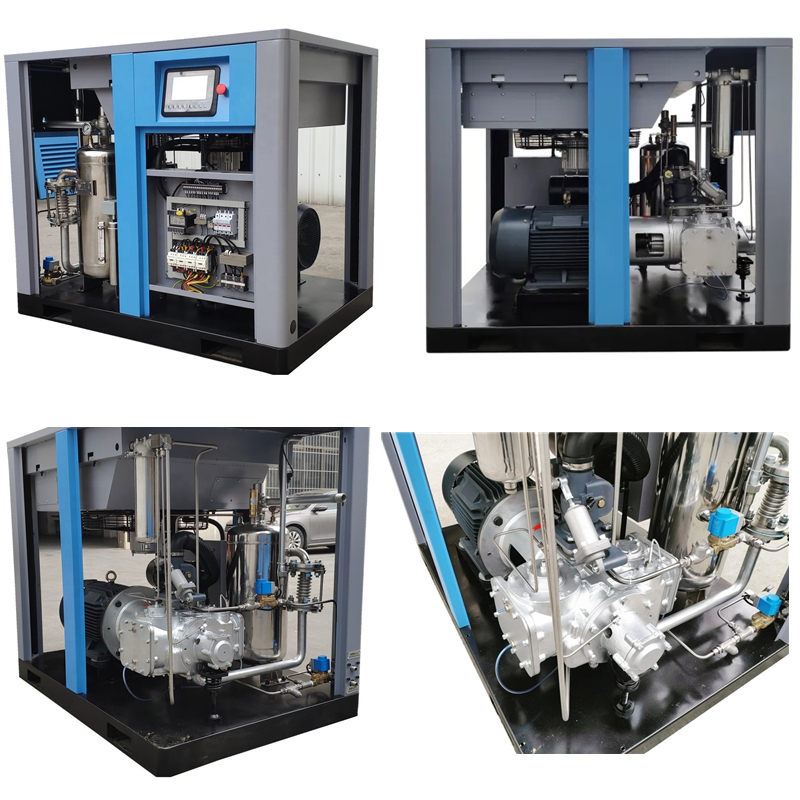 Model
Air Flow (m³/min)
Motor Power
Noise
Outlet Diameter
Dimension
Weight
7bar
8bar
10bar
13bar
kw
dB
inch
W*D*H (mm)
kg
YOF-10A
1.1
1.0
0.85
0.7
7.5
55
G3/4''
1300*800*1300
500
YOF-15A
1.8
1.65
1.5
1.3
11
56
G1''
1300*800*1300
540
YOF-20A
2.4
2.2
2.1
1.8
15
57
G1''
1520*900*1350
650
YOF-25A
3.1
3.0
2.7
2.3
18.5
58
G1''
1600*910*1350
840
YOF-30A
3.8
3.6
3.2
2.5
22
58
G1''
1650*1000*1560
870
YOF-40A
5.3
5.0
4.3
3.6
30
60
G11/4''
1650*1050*1560
980
YOF-50A
6.6
6.2
5.7
4.6
37
60
G11/4''
1700*1100*1600
1000
YOF-60A
8.0
7.7
6.9
6.0
45
63
G11/2''
2150*1300*1650
1060
YOF-75A/W
10.5
9.8
8.7
7.3
55
65
G2''
2200*1400*1650
1250
YOF-100A/W
13.6
13.0
11.3
10.1
75
67
G2''
2400*1450*1740
1480
YOF-125A/W
16.2
15.4
13.2
11.2
90
71
DN50
2550*1450*1740
2030
YOF-150A/W
20.8
19.5
16.5
13.7
110
72
DN65
2700*1550*1750
2450
YOF-175A/W
24.0
23.0
20.0
15.5
132
73
DN65
2800*1650*1750
2850
YOF-220A/W
27.8
26.0
23.5
19.5
160
75
DN65
3300*2200*2000
3750
YOF-270A/W
34.5
33.0
28.0
23.5
200
77
DN80
3300*2200*2000
4100
Remarks:
1. "A" represents air cooling, and "W" represents water cooling;
2. working ambinent temperature: -5℃-45℃;
3. under air cooling, exhausting air temperature ≤ working ambinent temperature +15℃; under water cooling, exhausting air temperature≤40℃.
5. 100% oil free;
6. certificate: CE/ISO9001/TUV/ASME;
7. voltage: 380V/220V/400V/440V/415V
Features:
1. 100% oil free to make sure the safety.
2. The bearing is made of ceramic, and the rotor is made of aviation grade stainless steel to make sure longer lifetime.
3. It is widely used in food, chemical and medical industries.
4. Easier for maintenance.
Advantage
√ Simple
One screw rotor and two gate rotors which are positioned at right angle to the axis constitute two compressing rooms. Therefore, the screw rotor with six grooves compresses as many as 12 times per rotation.
√ Quietness
Without applying thrust load to the axis direction of the rotor, the force in the circumference direction rotates quietly with good balance. As a result, the load to the bearing is lightened, minimizing the generation of noise or vibration.
√ Durability
The gate rotors are rotated following the rotation of the screw rotor along its gear. The water film formed on the screw rotor's gear and the free floating mechanism maintains the high efficiency for a long time (in case of water lubrication).
√ High Efficiency
Since the lubrication water is jetted in the compressing process, the compression is done smoothly under almost even temperature, realizing ideal, safe and highly efficient compression with slow rotation (in case of water lubrication).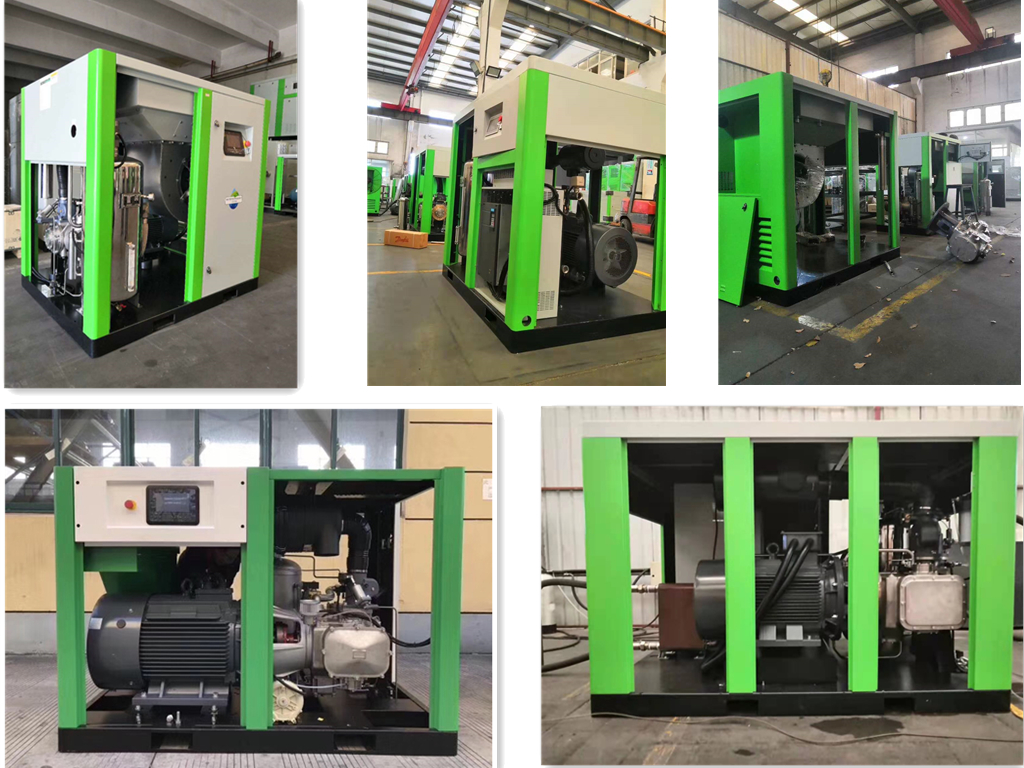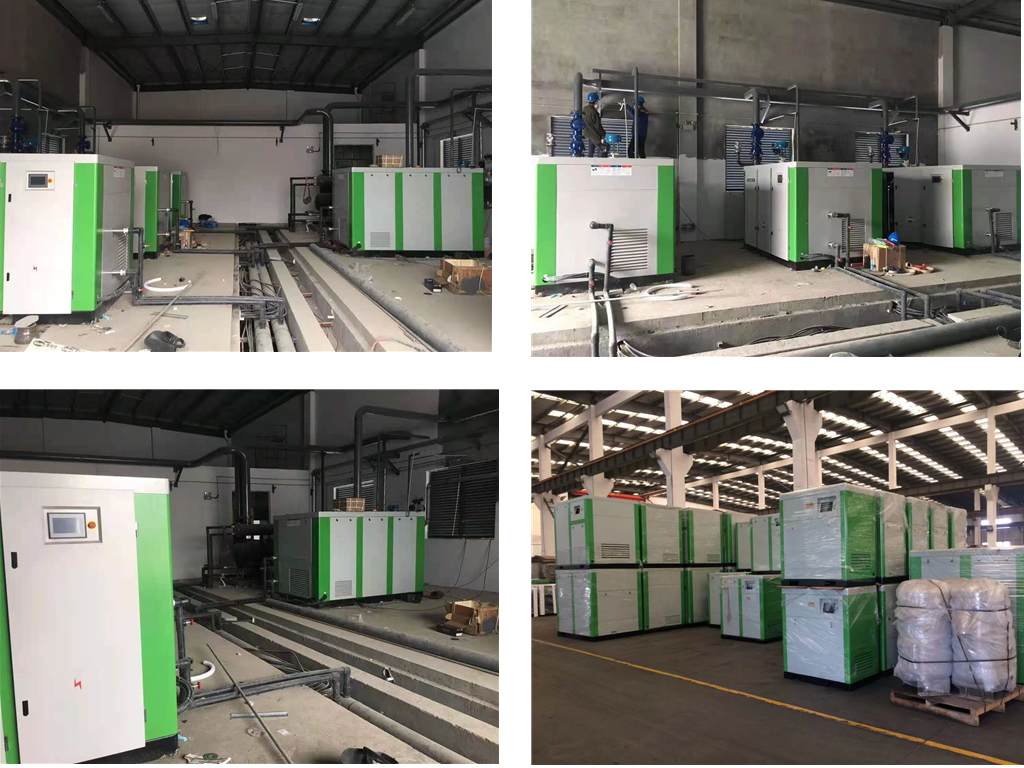 Product Details