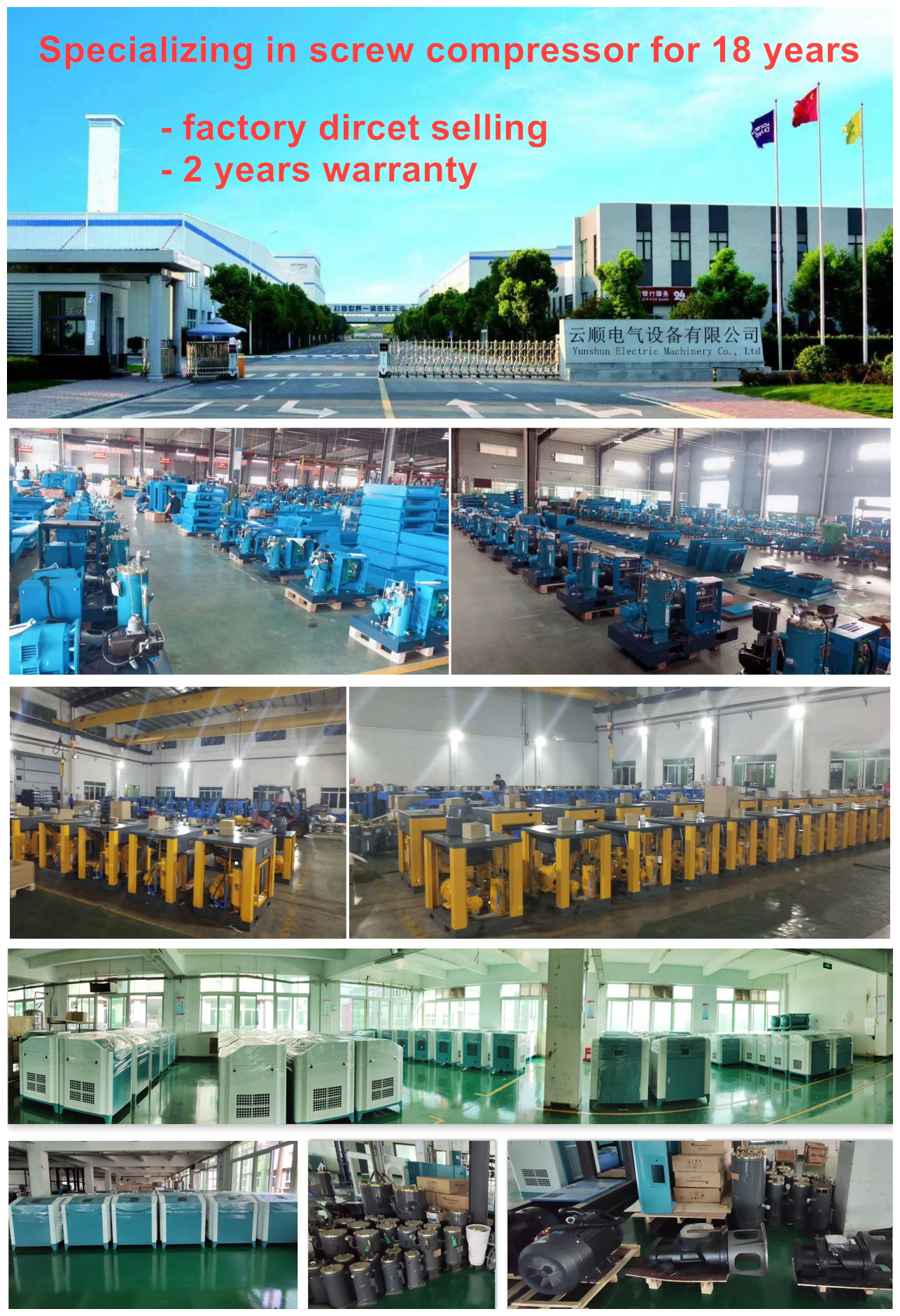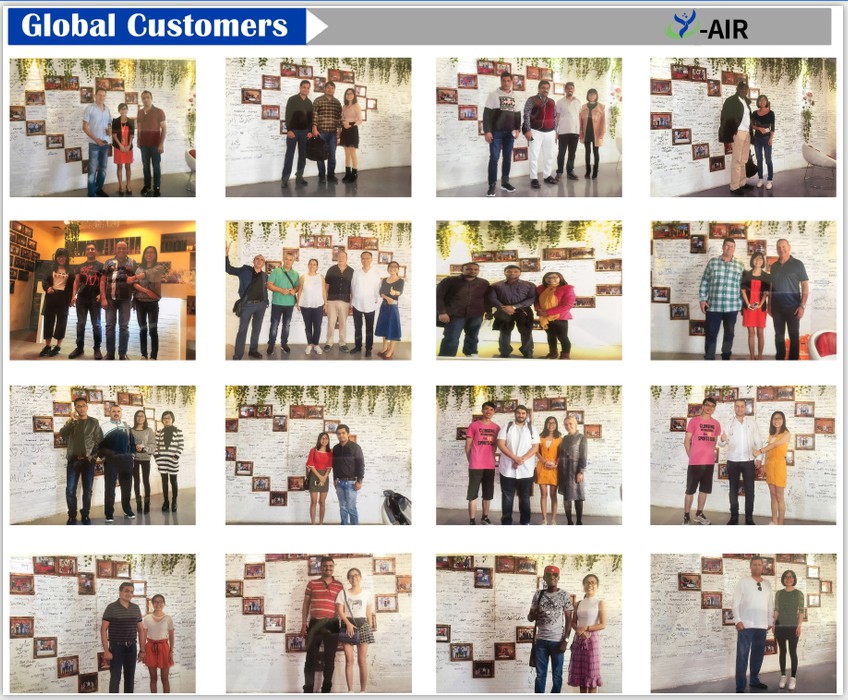 Brief Introduction:
Air end: German Technology. 30 years designed lifetime.
Motor: 100% rare earth permanent magnet motor.
Inverter: Chinese No. 1 inverter can save 30% energy.
Warranty: 5 years for the air end, and 2 years for the whole compressor.
Delivery time: 7-15 days.
After-sales service:we have our professional after-sales technician to instruct the installation of the whole screw air compressor.
We offer free pipe and valves for installation and installation diagram
Advantages
1. New generation of high-efficient air end
2. Permanent magnetic motor
3. SKF bearing
4. Energy-saving air inlet control system
5. High performance frequency converter
6. Highly efficient cooling system
7. Highly efficient preofessional filtering system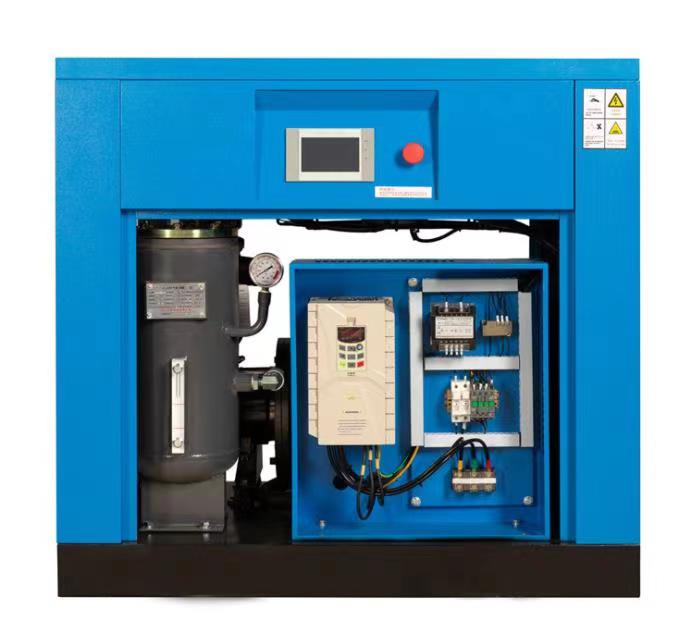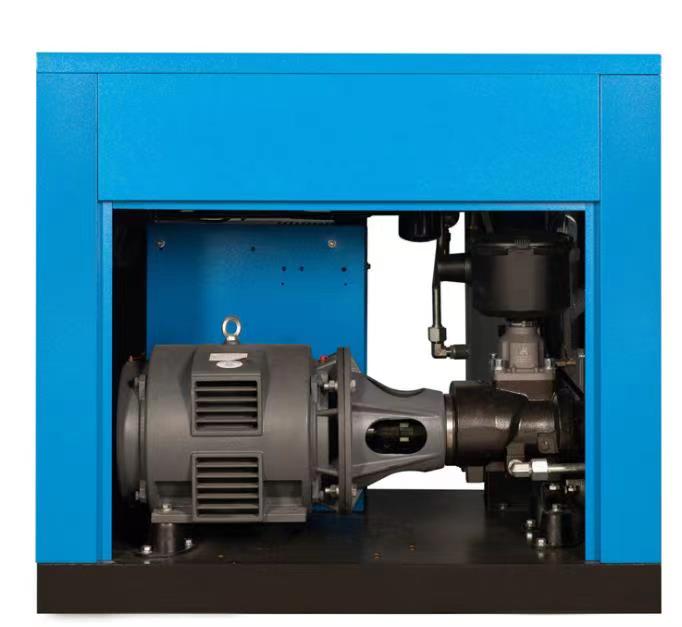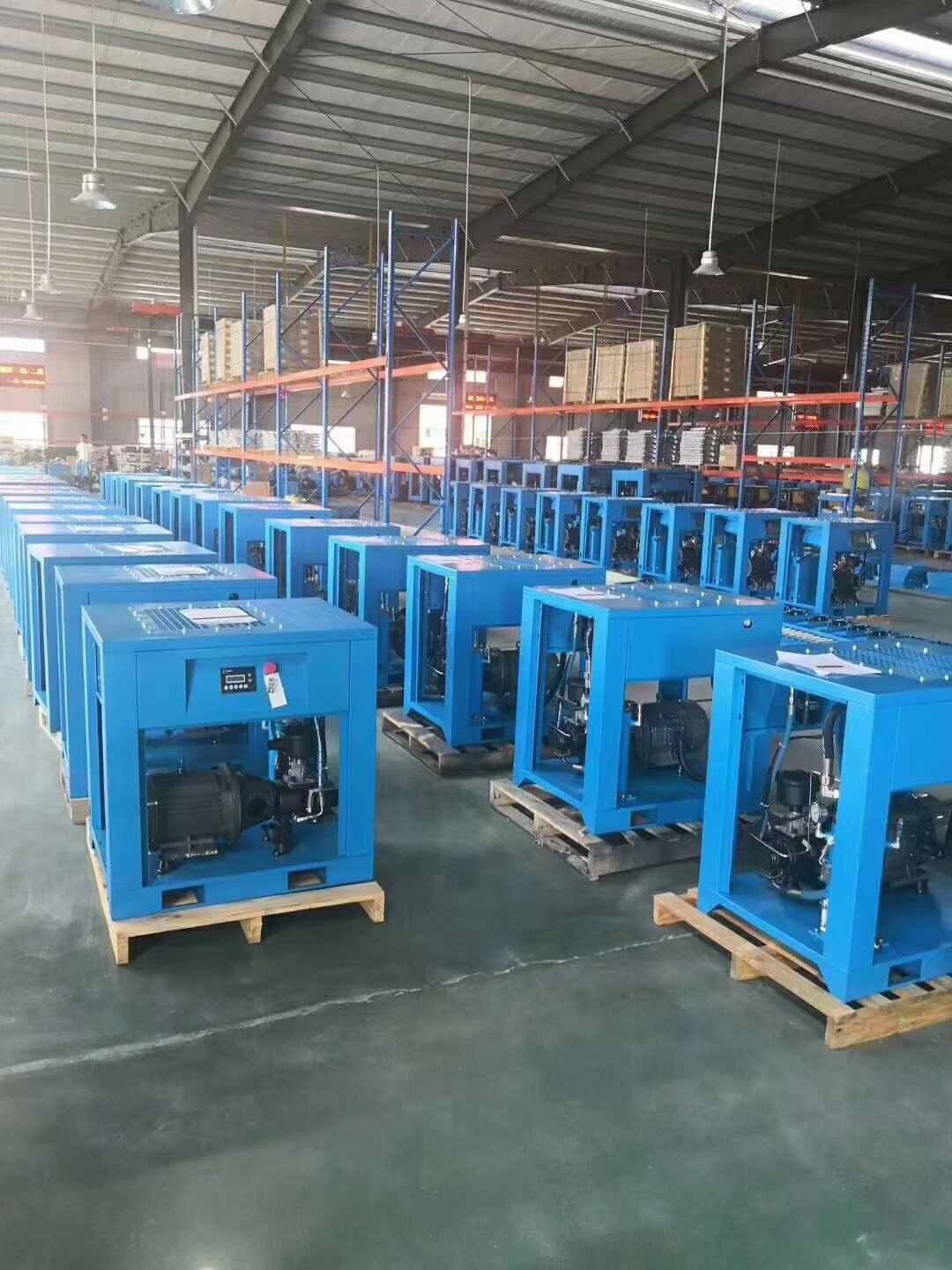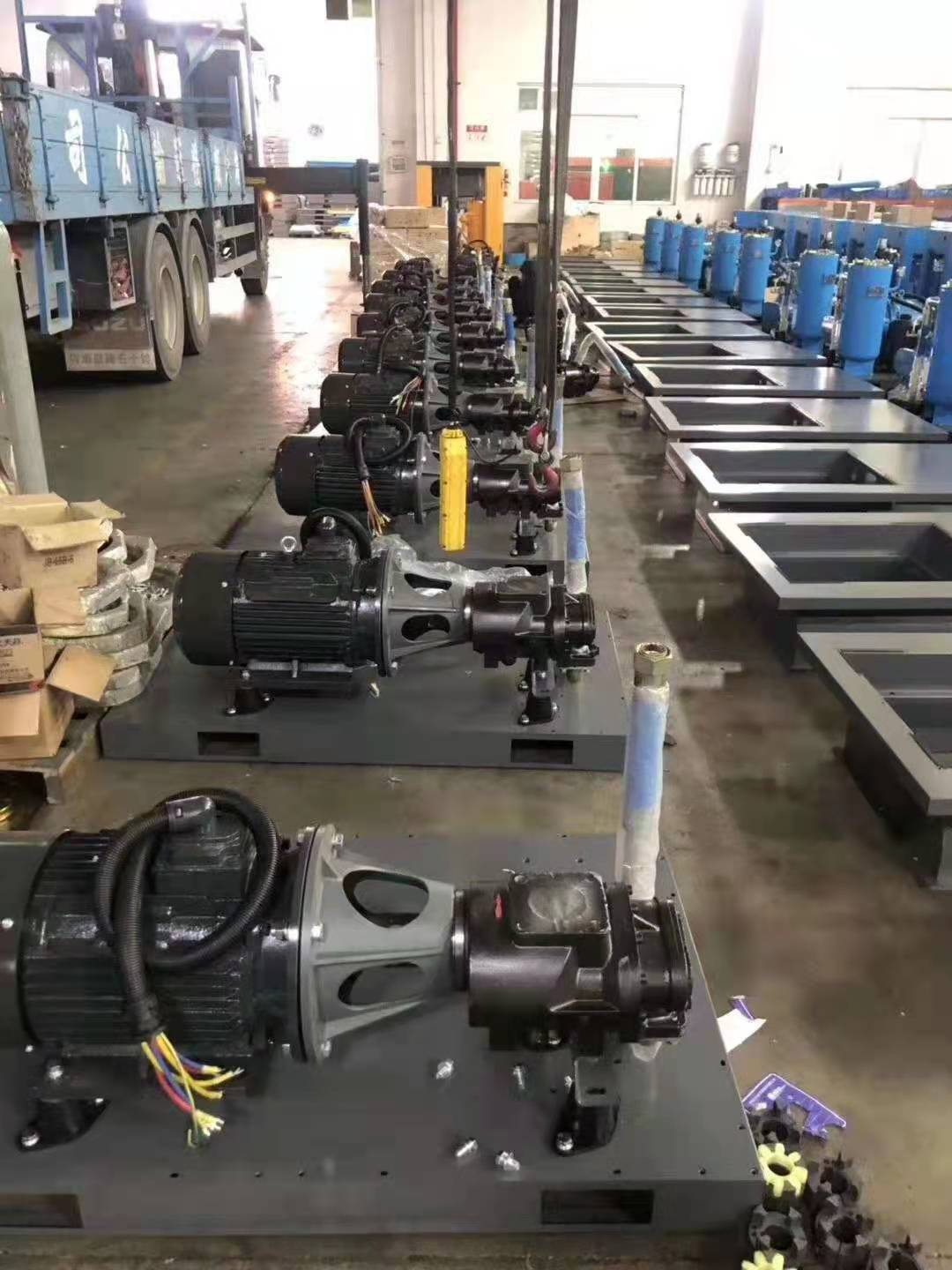 Product details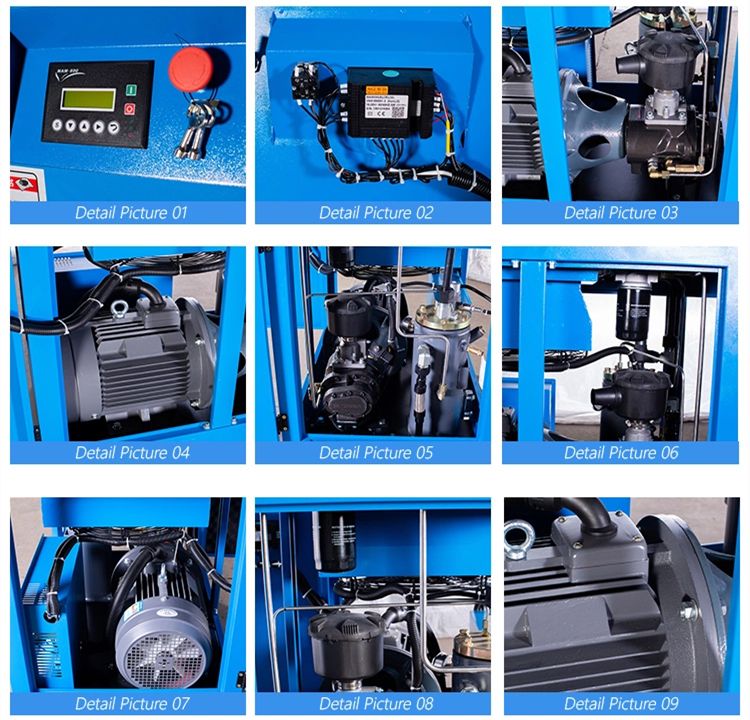 Our Certificates:
1. CE;
2. SGS;
3. ISO9001;
4. 12 patents for screw compressor.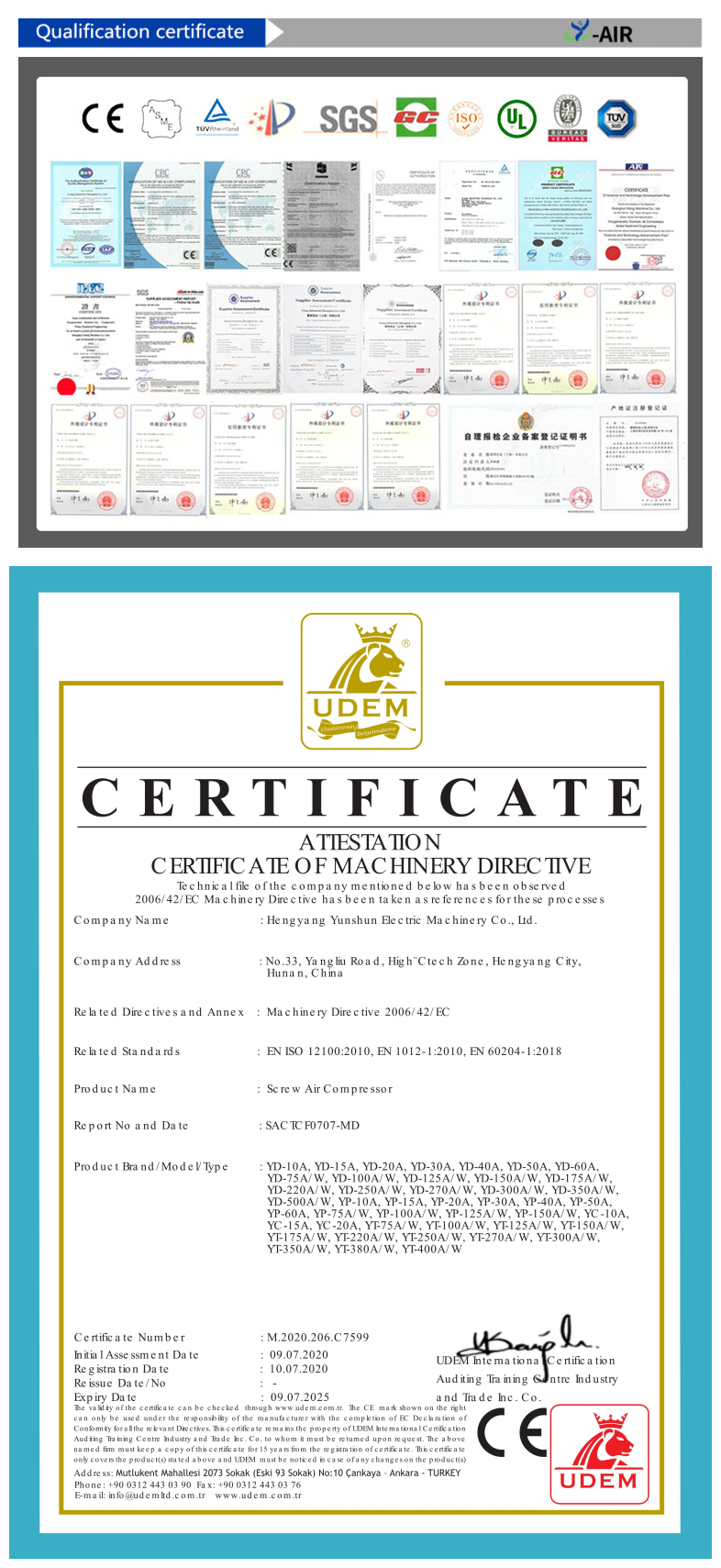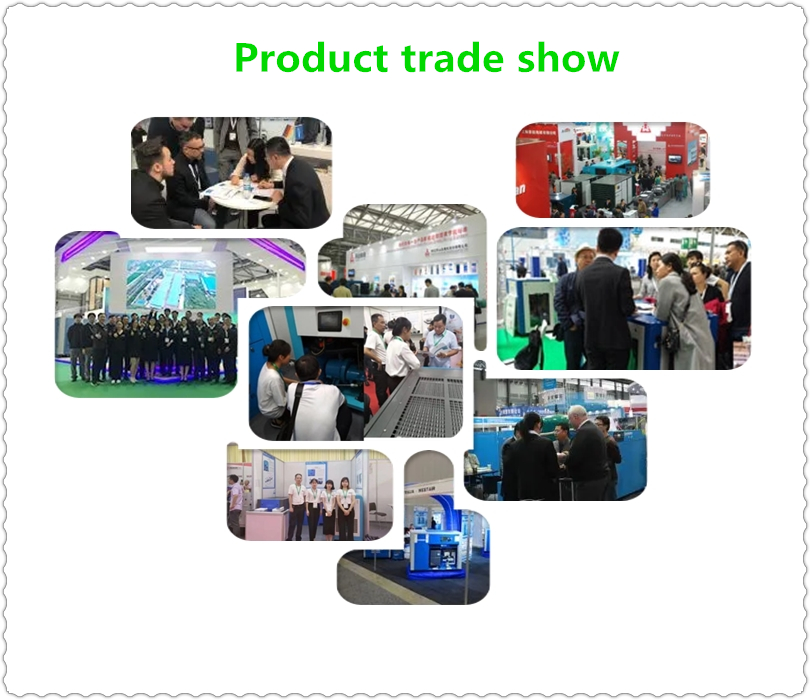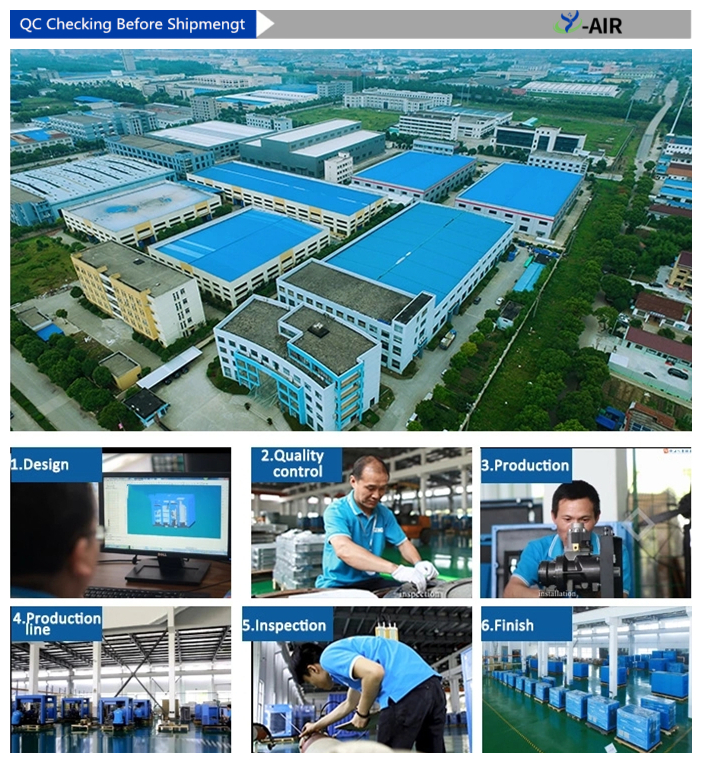 Pre-factory quality control process:
1. Installation inspection of the whole air compressor: check and confirm the whole machine according to the
operation instructions and quality control standards. Main inspection items: 1. Confirm the nose and motor
nameplates;2. Check whether there is oil leakage in the pipeline and oil circuit of the air compressor;3, the air
compressor machine screw locking inspection..
2. air compressor factory test machine, heat engine: test whether the air compressor operation parameters
meet the requirements of customers, including voltage, current, working pressure, exhaust volume, etc.Air
compressor factory before 48 hours of thermal test, stability confirmation.
3. 24 hours online after-sales service, one-to-one online guidance installation, debugging, troubleshooting.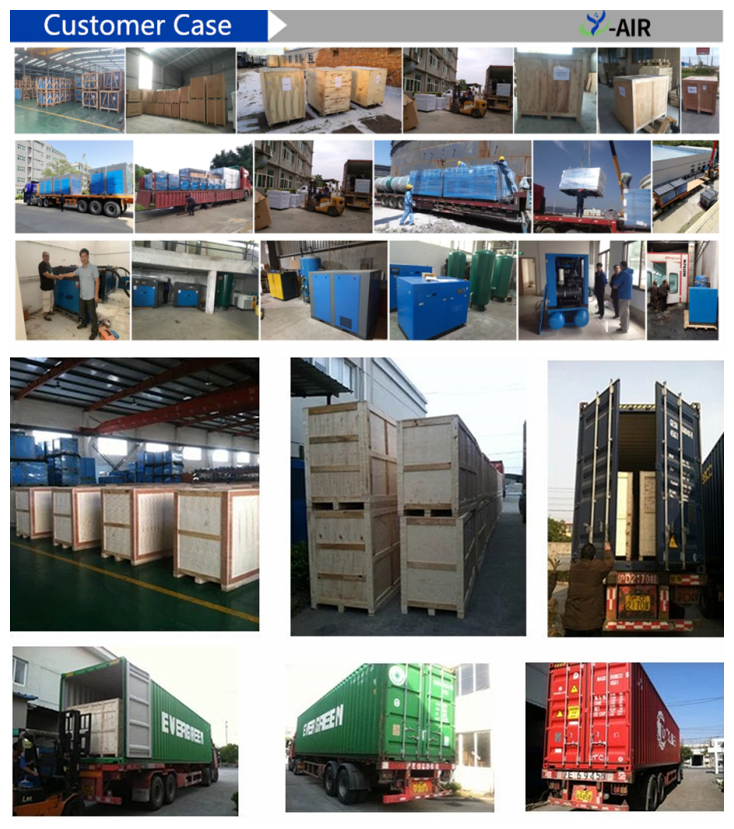 Our screw air compressors are currently exported to 132 countries and regions around the world. The machine runs stably and reliably, and is highly praised and evaluated by customers.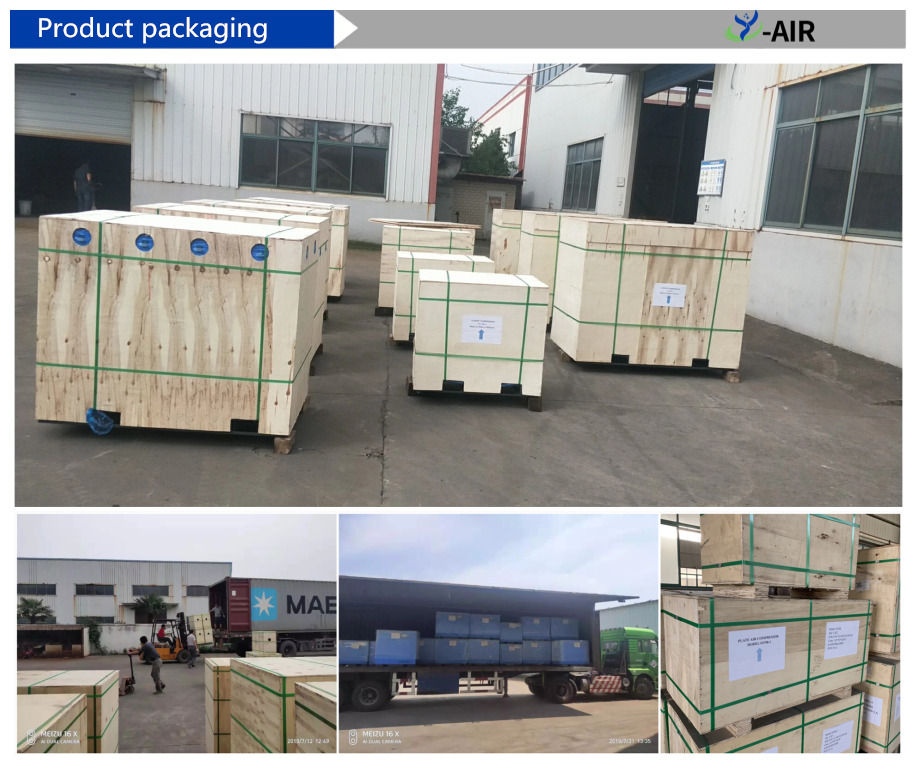 1. Screw air compressor packaging is divided into three layers from inside to outside:
1) The first layer of protection: spray paint on the surface of the machine to protect the surface of the machine. The fouling pull film is
wrapped around the surface of the machine to protect the surface of the paint.
2) The second layer of protection: anti-collision protection of the machine. On the basis of lacquer protection, anti-collision buffer cotton
is used to protect the machine against collision.
3) The third layer of protection: the case adopts the overall packaging of the non-fumigation wooden case to protect the machine during
transportation.
F.A.Q
Q1. Why do customers choose us?
Yunshun Electric Machinery Co., Ltd. is a company specializing in screw air compressor for 18 years since 2001. Our German Standard
production line helps us get the affirmation from our agents as well as end-user clients.
Q2. Are you a manufacturer or trading company?
We are a professional manufacturer with big modern factory in Huizhou,China.
Both OEM & ODM service can be accepted.
Q3. What's your delivery time?
Generally 7-10 days, if urgent order, we can arrange, too.
Q4. How long is your air compressor warranty?
2 year for the whole machine and 5years for screw air end, except consumable spare parts.
Q5. How long could your air compressor be used for?
At least 10 years.
Q6. What's payment term?
T/T, L/C, Western Union, Credit Card, and etc.
Q7. How about your customer service?
24 hours on-line service for all our clients.
Q8. How about your after-sales service?
1. Providing customers with installation online instructions.
2. Well-trained engineers available to overseas service.
3. Planning for oversea after-sales supporting company.